This is a specialized tool but nothing will beat it as a time saver if you need to do the work. Use it for fencing, tying bundles of pipe, fastening a garden trellis together and much more. Just place the two wire ends in the jaws and lock them shut. Then pull the knob on the spiral-twist rod. Max practical wire size to use is about 3/32" diameter. Use the larger size for those larger projects that need more rotations to do the job properly.
Features:
Black finish, anti-corrosion treated
High-performance alloy steel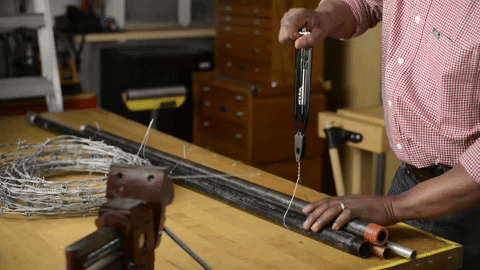 Extremely fast and time-saving with consistently twisting
Can be used for any wire length and any twist length
When the pliers grip the wire, any number of twists can be made by pulling out and pushing in the spinner knob
The smaller model might be easier to use in narrow areas
This is a tool to secure, with wire, all critical places which are exposed to vibration
Jaws angled at 30% and serrated, with a cutter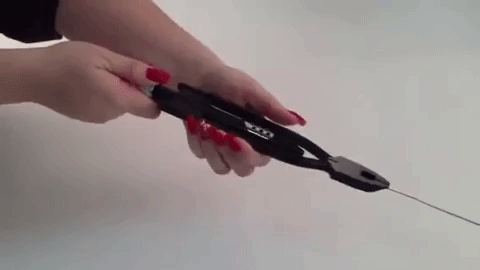 Product Description:
Cushion throat available: catches clipped wire ends; prevents FOD.
Right-hand twist 6.9"
Mini available in the tapered or diagonal nose.
High carbon alloy steel forgings.
Package Includes: